Dock operations typically conjure up images of heavy-duty and highly-durable equipment like levelers used for loading and unloading trailers.
Such equipment will always remain a dock operation mainstay. However, the technology that's becoming digitally integrated with such industrial hardware is quickly making a dramatic impact on warehouses, distribution centers (DCs) and manufacturing operations.
The capability to capture both real-time and historical data from levelers, as well as doors and restraints, is essential to ensuring that facility docks operate at optimum levels of performance.
Following are several important insights on why data gathering and analytics are so vital for today's dock operations.
Industry-driving digital innovation
But first, according to the 2019 MHI Annual Industry Report – Elevating Supply Chain Digital Consciousness, consider that:
"Leading companies are adopting a more digital approach to business. Using digital innovation to improve supply chain efficiency, transparency and sustainability has become a necessity for continuing to grow the customer base and maintain a competitive standing.
Digital technology is now an integral part of every step in the supply chain, and it is virtually impossible to find a company not in the midst of modifying its technical architecture to be more digital."
The 2019 MHI Annual Industry Report further states that:
"The first stage of the digital adoption technology pyramid is digital connectivity: the process of collecting, cleansing, and organizing data from multiple points and sources throughout the supply chain — including supplier and other partner data that helps enable real-time, end-to-end visibility. This stage can provide a strong foundation for the digital supply chain, priming the pump by taking the digital information that is now so readily available and converting it into a more usable form.
The Report continues:
"Digital connectivity of supply chain operations involves collecting data from the following four innovations:
Cloud computing and storage
Sensors and automatic identification
Industrial Internet of Things
Blockchain and distributed ledger technologies
According to this year's MHI survey, 70% of participating organizations are already using at least one of these four connectivity-related innovations in their operations."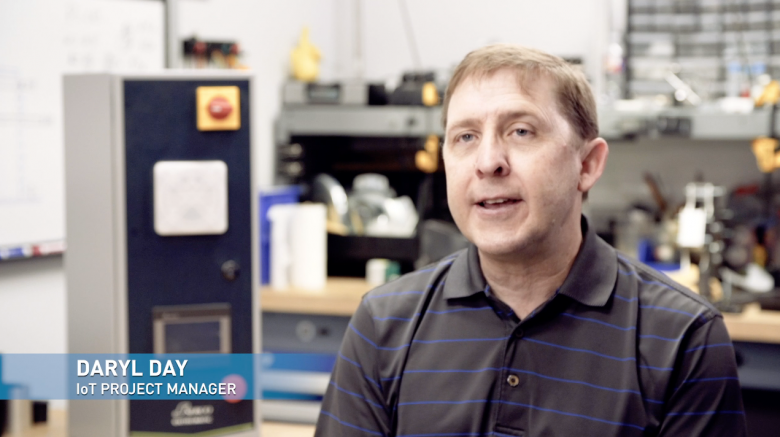 Data gathering benefits
There's no doubt that dock operations have entered the digital age. So, what does its connection to data gathering and analytics mean for your facility?
In terms of business processes and decision making, it means many important metrics. They include how much time it takes to turn trucks for throughput gains, identifying the number of required dock positions based on that data and monitoring equipment lifecycles to help plan for future upgrades.
Tracking equipment lifecycles can also help determine how much each dock position's being used and whether usage should be spread around a facility.
Data gathering also provides detailed analytics on each dock position itself. That involves:
Knowing if a dock position is being operated properly;
Tracking whether a restraint was placed in override or if any given trailer was restrained properly;
Determining the existence of any energy loss due to open doors.
And one of the most important KPIs is the ability to record and timestamp trailer time at the dock in order to reduce costly demurrage charges.
Bottom line impacts
Employing data-gathering technology — like digital master control panels — can truly drive real and tangible gains for virtually any warehouse, DC or manufacturing facility.
Gleaning real-time and historical data from all dock positions will improve processes and efficiency, reduce labor and produce gains in throughput that together will have a significant impact on bottom lines industrywide.