WELCOME TO THE DOCK
OF THE FUTURE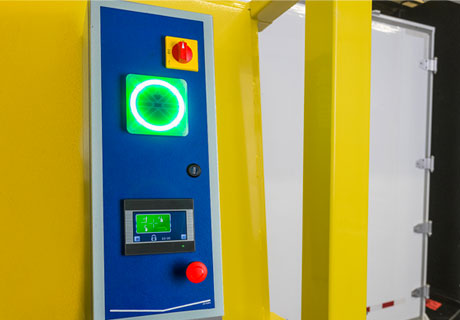 THE NEXT GENERATION IN DOCK OPERATIONS
The next step in the evolution of dock controls is here. Our next generation Master Control Panels employ a fully digital interface activated by a nearly indestructible HMI (Human Machine Interface) screen. An intuitive guided sequence of operations can be customized to operate any combination of dock equipment. Available as a retrofit or new installation.
FIRST GENERATION
CONTROL PANEL
Our first generation control panels have been the industry standard for decades for their dependability and longevity. But they pose some challenges: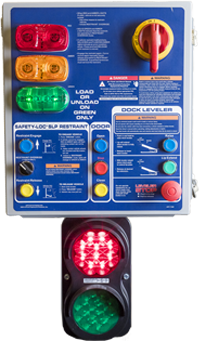 Multiple buttons and lights
Seemingly non-liner sequence of operation
Requires in-depth training
No on-board data capture
Language flexibility
No network capability
SIMPLER, BRIGHTER, MORE POWERFUL
We've reinvented our Master Control Panels literally from the inside out. A thinner casing profile – and removable PLC – means easier install, less clutter, and more room at each dock position. The highly responsive, HMI panel's backlit digital display gives operators and administrators high visibility even in low light facilities. And the ultra-bright LED trailer presence light is unmistakable even by colorblind individuals, utilizing shapes and flashes to indicate the presence of a trailer at the dock, status of the restraint, and other operations.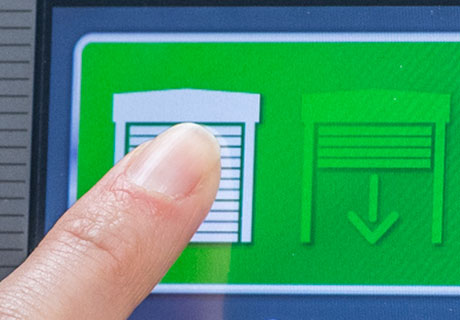 HMI DIGITAL PANEL
Bright easy-to-see screen
Durable, built for hundreds of thousands of cycles
Automatically goes to sleep after pre-determined inaction
Can be operated even while wearing heavy gloves
SEE FOR YOURSELF
Contact us to request a live demonstration of the next evolution in loading dock operations.