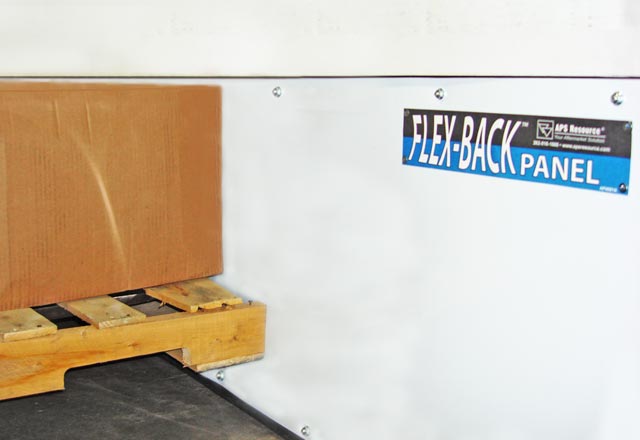 Industrial doors are subjected to constant impact hazards from fork lifts and other equipment. An impact from a fork lift can cost you time and money, taking a loading dock bay out of operation for repairs to the door.
But with the APS Resource FLEX-BACK™ Panel, damage to the lower loading dock door panel can be reduced and even prevented by withstanding and dissipating impacts. The insulated panel also provides an exceptional thermal seal so you can save on energy costs.
Learn more about this and other dock safety products at APS Resource.
Read More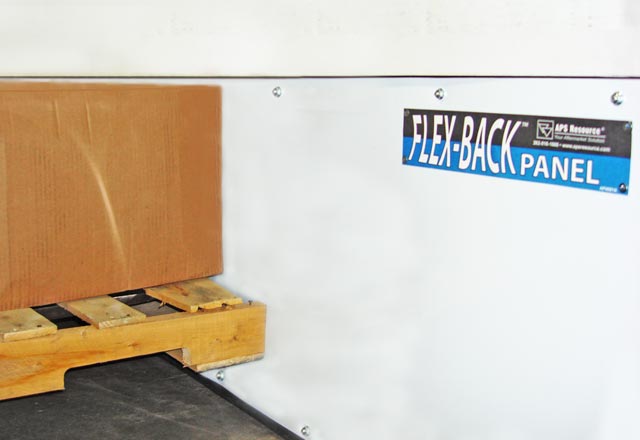 DOCK DOOR PROTECTION features
Flexible panel construction; durable high-impact polymer panel skin
Helps reduce door maintenance cost
Standard heavy-duty, easy-grip handle
Installs easily using standard door hardware
Available in most popular sectional door sizes: 8'2″, 9'2″ and 10'2″
Thick 1-3/4″ construction fits most common doors