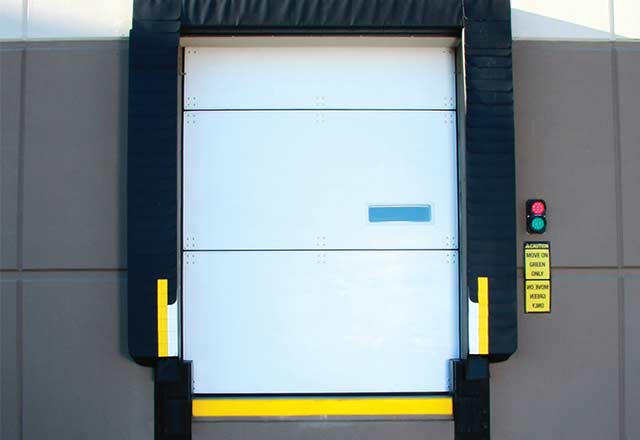 The TKO VC Series VertiCool® Cold Storage Door is industry's first sectional door specially designed for use with vertical-storing dock levelers. Though impactable doors are very effective, they are not needed when paired with a vertical-storing dock leveler, making the VertiCool a cost-effective solution. . More cost-effective than a standard sectional door and more cost-efficient than a Vertical Rise Freezer Door, the VertiCool provides superior energy benefits with a low cost of ownership.
With a 4" thick insulation for R-23 value, 48" high panels and a full opening thermal break track, the VertiCool is a truly effective specialty dock door.
Read More
BEST FOR THESE INDUSTRIES & CHALLENGES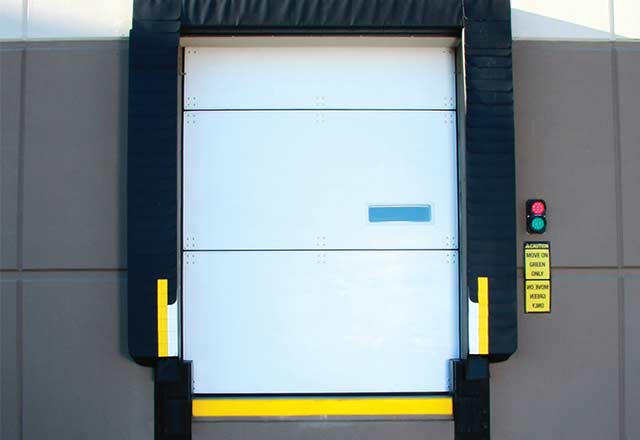 TKO VC Series VertiCool design features
4" thick closed cell XEPS foam panel provides R-23 for superior thermal protection.
48" high panels reduce the number of panel joints by 50% in comparison to industry-standard 24" high panels. Fewer panel joints ensure a better sealing door.
Dual compression side seals are mounted to door panel and removed from impact zone when door is open, preventing seals from sustaining damage.
Patent-pending, heavy-duty, full opening height polymer thermal break track with 14 gauge galvanized steel guides.
UV stabilized exterior painted aluminum skin.
Dual overlapping header seal.
Dual compression loop bottom seals.
Unique heavy-duty fixed plunger reduces door maintenance.