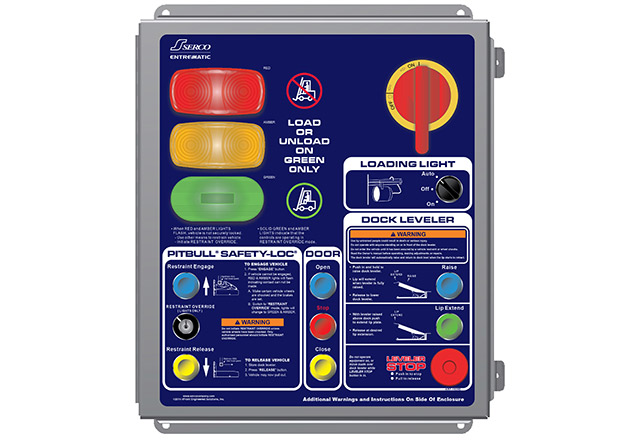 Integrate Serco Master Control Panels with new or existing trailer restraints to add efficiency and safety to loading operations. With clearly visible indicator lights, workers are alerted to the status of a restraint, giving them vital information on whether or not it is safe to take another action such as raising a dock door. With large, easy to see color-coded controls, dock personnel can quickly learn to operate even the most sophisticated combinations of equipment and ensure safe communication.
Read More
BEST FOR THESE INDUSTRIES & CHALLENGES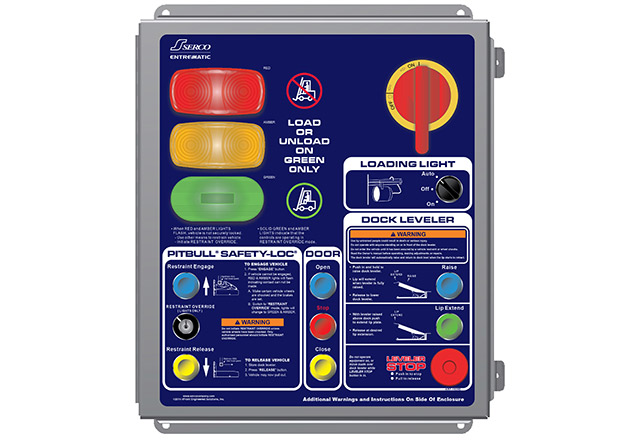 MASTER CONTROL PANELS FOR TRAILER RESTRAINTS DESIGN FEATURES
Single power source and voltage type saves on labor and wiring installation costs
Sequential control and monitoring of trailer restraints ensuring a secure connection before the loading process begins.
Customization options include bilingual labeling for clearer communication, auxiliary equipment operations and company logo