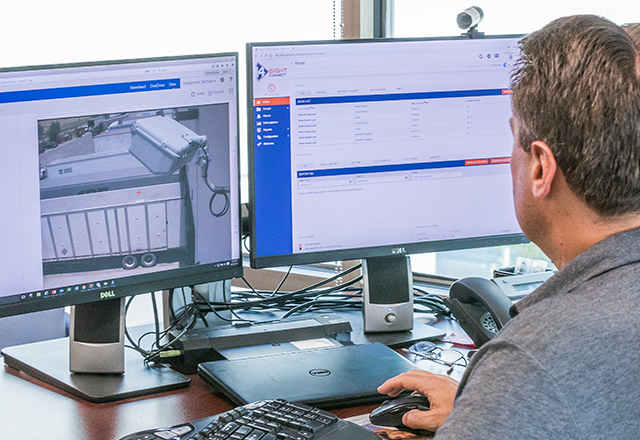 4SIGHT CONNECT – DOCK
Food & beverage, cold storage and industrial dock operations are full of powerful and vitally important KPIs. But if your facility can't effectively manage all of that data in real-time, you won't be able to properly measure and analyze it. Real-time access to dock data from a central location is the optimal solution. Improve your dock operation with increased efficiency and safety using cloud-based 4SIGHT™ Connect – Dock integrated with the Serco Digital Master Control Panel and its intuitive touch screen interface. Leave traditional dock operation behind with a truly "smart" approach using our loading dock control software which allows you to take full control over and streamline your entire dock operation.
Contact us today to learn more!
Read More
4SIGHT CONNECT - DOCK FEATURES
Experience a scrollable list view of all docks via the 4SIGHT Connect – Dock Dashboard along with a detailed dock view with detailed equipment information, as well as monitor override requests/authorizations, remote notifications and/or authorizations and password settings.
At the heart of the 4SIGHT Connect – Dock system is the Serco Digital Master Control Panel. The panel's intuitive touch screen is a graphic-based interface that uses an easy-to-understand guided order of operations to simplify your entire dock equipment operation while improving efficiency.
Generate a variety of reports using the 4SIGHT Connect – Dock Dashboard. All events and activity are tracked at the dock including historical data and KPIs. Available reports include load time, dock utilization, equipment overrides and equipment cycle counts.
Send timely and customized email alerts to a pre-determined distribution list about specific events at your loading dock to help keep your dock operations team well-informed. Using super user set smart rule configurations, you'll have improved control over tracking available conditions, loss of communication, restraint override, restraint errors, restraint engage or restraint release.
REAL-TIME CLOUD-BASED ACCESS TO LOADING DOCK DATA WITH 4SIGHT CONNECT - DOCK
loading...